M.Sc and Ph.D
The Institute of Nano Electronic Engineering (INEE) is approved by the Ministry of Higher Education for the following degree programs. Postgraduate intakes are open for application to graduates who wish to further their studies in research-based higher degree programs leading to:
Master of Science
M.Sc in Nanoelectronic Engineering
M.Sc in Nanomaterial Engineering
M.Sc in Nanobiotechnology Engineering
A high degree of specialization aims to develop individuals with the ability to identify and solve problems, and undertake creative research and technology development.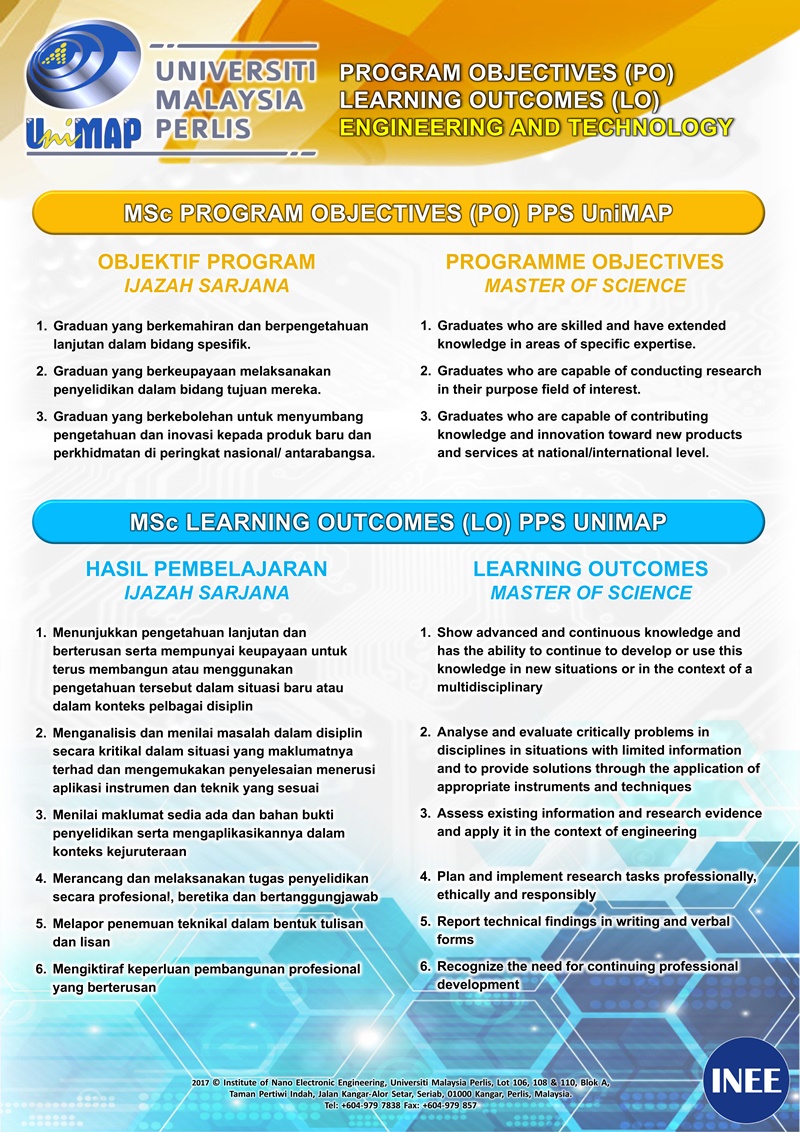 Doctor of Philosophy
Ph.D in Nanoelectronic Engineering
Ph.D in Nanomaterial Engineering
Ph.D in Nanobiotechnology Engineering
To nurture individuals who produce excellent results in creative research and technology development, and exercise global leadership in pursuit of problem solution, with awareness of science and technology advancement.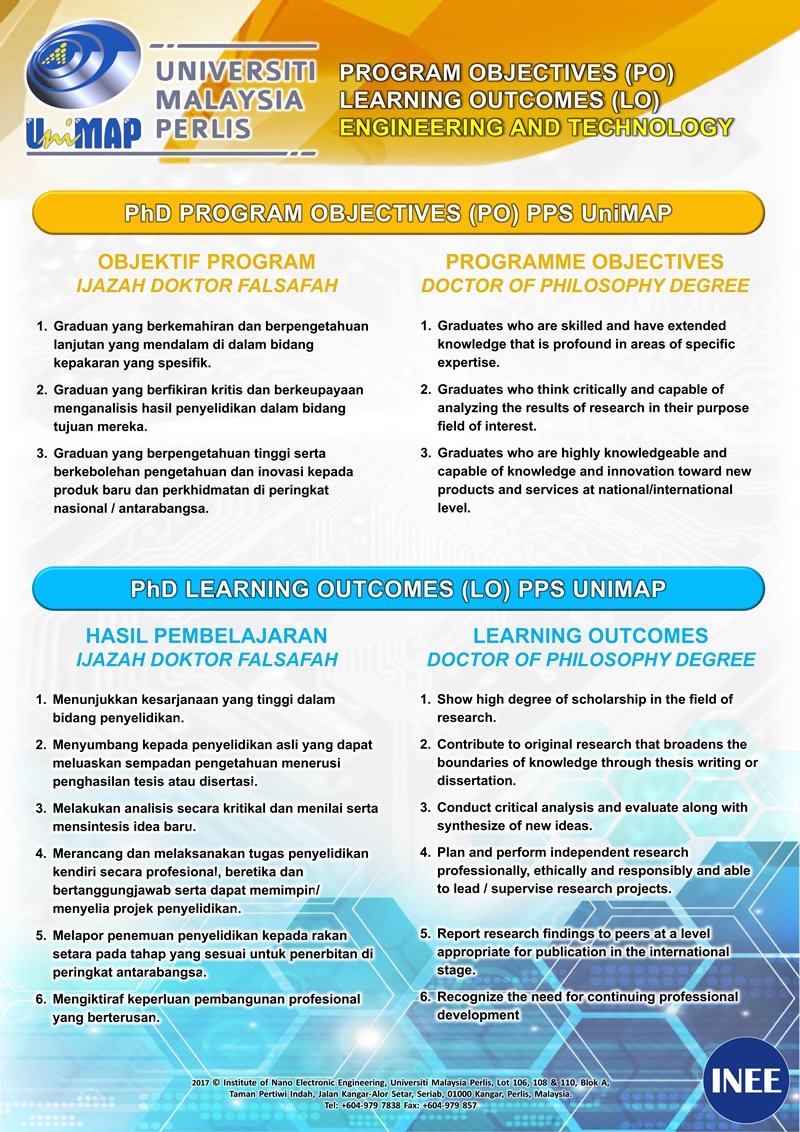 Research Areas
Duration
How to apply?
For postgraduate study application, please apply through Postgraduate Online Application.