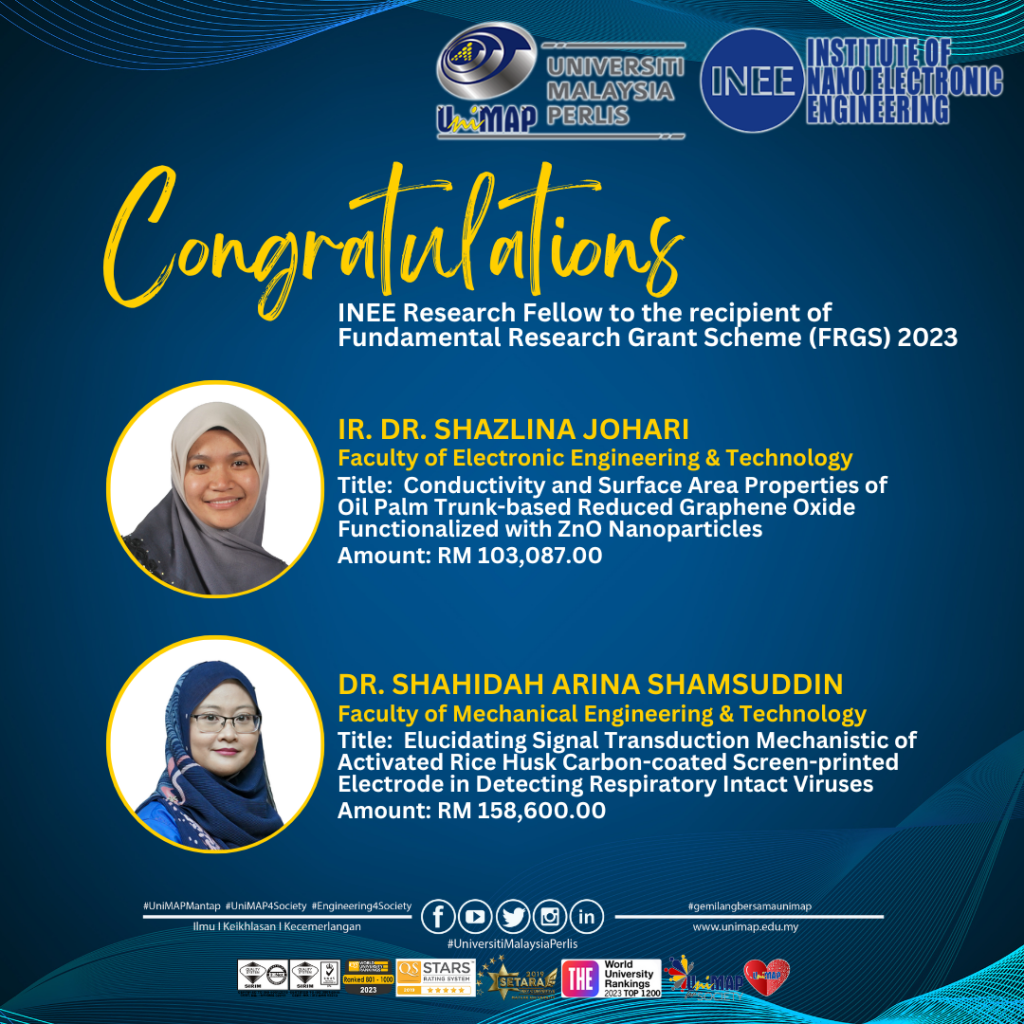 Congratulations are extended to Ir. Dr. Shazlina Johari and Dr. Shahidah Arina Shamsuddin, who are research fellows from the Institute of Nano Electronic Engineering (INEE), Universiti Malaysia Perlis (UniMAP), on their success in obtaining the Research Fund from the Ministry of Higher Education (DP KPT) for the Fundamental Research Grant Scheme (FRGS) in 2023.
May this success serve as a catalyst for researchers at INEE to excel further, thereby contributing towards achieving the best in research and innovation for the excellence of INEE and UniMAP.
Sincerely from all members of INEE, UniMAP.