Institute of Nano Electronic Engineering (INEE) was recently crowned the winner of the National Nanotechnology Innovation Research (PIN) Project Contest 2016 at the Technology Park Malaysia in Kuala Lumpur.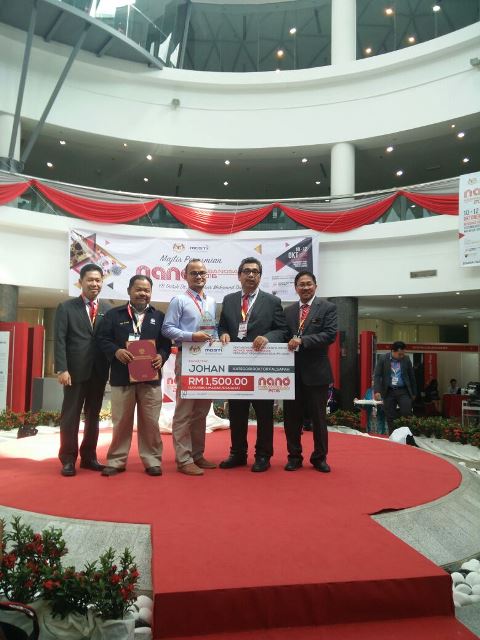 The thesis entitled Electrical Detection of Dengue Virus (DENV) DNA Oligomer Using Silicon Nanowire Biosensor with Novel Molecular Gate Control penned by Dr. Mohammad Nuzaihan Md Nor from the Institute of Nano Electronic Engineering (INEE) caught the attention of the jury and won a cash prize of RM1,500, a trophy and a certificate.
The award ceremony was officiated by the Deputy Minister of the Ministry of Science, Technology and Innovation (MOSTI) Daturk Dr. Abu Bakar Mohamad Diah.
PIN was organised in conjunction with the National Nano Programme 2016 (NanoKEB 2016) which took place on 10 October 2016 to provide the opportunity for Master's Degree and Doctorate Students with creative and innovative ideas to produce solution to problems such as energy and environment, healthcare and medicine, food and agriculture, and electronics and systems.
The contest was opened to Master's Degree and Doctorate students registered with Malaysian public and private institutions of higher learning.
16 participants in the Doctorate category and 12 in the Master's Degree category were assessed and selected to participate in the contest.