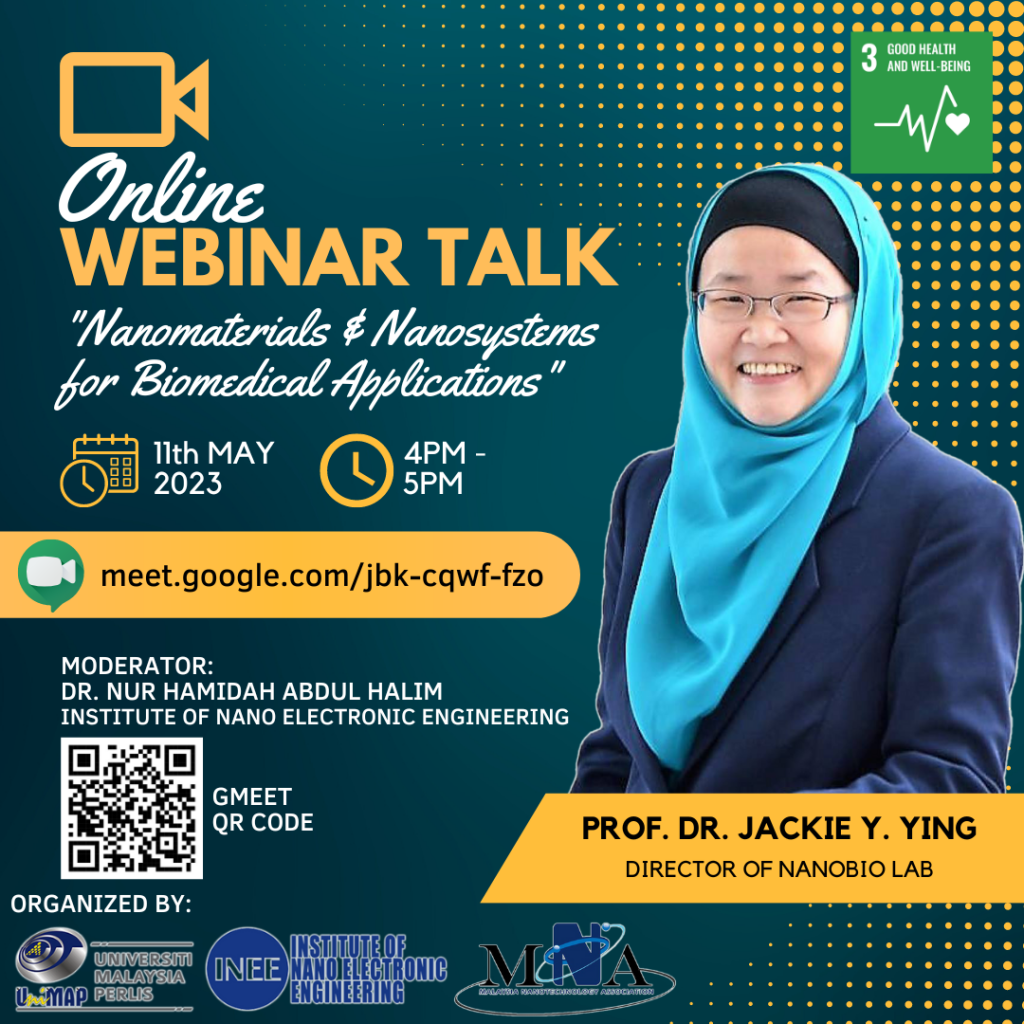 Institute of Nano Electronic Engineering (INEE), UniMAP is pleased to announce that we will be organizing an online Webinar Series 1 2023. The webinar will be held as follows:
Title: Nanomaterials and Nanosystems for Biomedical Applications
Speaker: Prof. Dr. Jackie Y. Ying (NanoBio Lab, Institute of Materials Research and Engineering)
Date: May 11, 2023
Time: 4:00PM – 5:00PM
Platform: http://meet.google.com/jbk-cqwf-fzo
Moderator: Dr. Nur Hamidah Abdul Halim (Institute of Nano Electronic Engineering, Universiti Malaysia Perlis)
The aim of this webinar is to provide a platform for sharing knowledge, especially with academicians, researchers, postgraduate students, and undergraduate students and it is FREE. E-certificate also will be given to all participants.