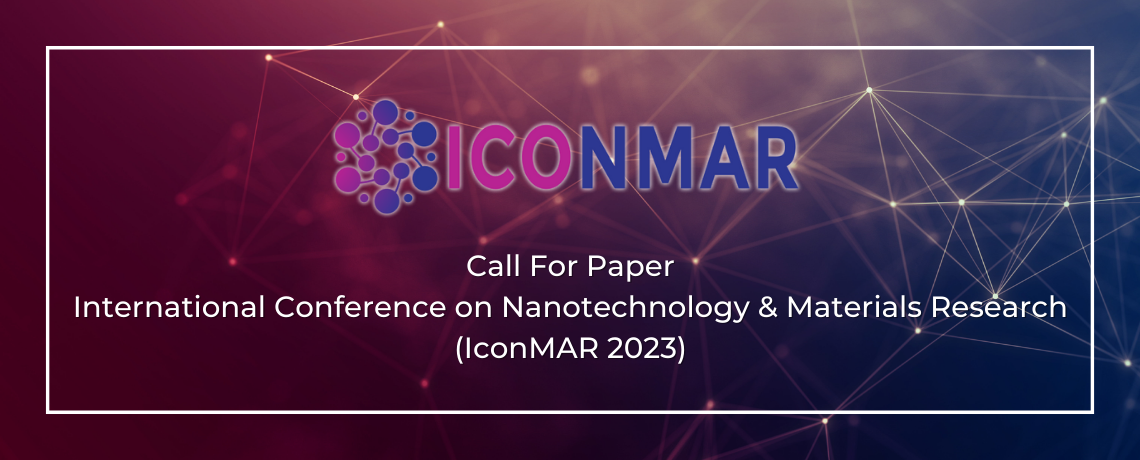 We are proud to invite you to our first edition of International Conference on Nanotechnology & Materials Research (IconMAR 2023) which will be held on 9 & 10 October 2023 at George Town UNESCO World Heritage Site, Penang. This conference is organized by the Institute of Nano Electronic Engineering (INEE) Universiti Malaysia Perlis, supported by Penang Convention and Exhibition Bureau (PCEB), also constitutes a workshop on "Designing and Fabrication of Nanobiosensing Prototype".
IconMAR aims to bring together fellow researchers, academicians, scholars, professionals and industries in related field across the region to share findings and generate networking in this platform.
The followings are the important dates of IconMAR 2023:
Extended Abstract Submission (Early Bird): APRIL 1, 2023
Extended Abstract Submission: MAY 1, 2023
Notification of Acceptance (Extended Abstract: JUNE 30, 2023
Full Paper Submission: AUGUST 30, 2023
Peer Review Result: SEPTEMBER 30, 2023
Camera-ready Submission: OCTOBER 7, 2023
Conference Dates: OCTOBER 9-10, 2023
Workshop Date: OCTOBER 9, 2023
The fees for conference and workshop are as follows:

All accepted papers for IconMAR 2023 will be published in SCOPUS Indexed Proceeding. Selected papers from IconMAR 2023 will be published in International Journal of Nanoelectronics & Materials (SCOPUS & WoS Indexed Journal).
We are also excited to inform that the participants and family members of both conferences & workshop in this edition will benefit special discounted price for few attractions in Penang.

Kindly visit the official website of IconMAR 2023 at https://iconmar.unimap.edu.my respectively for further and latest information.
Any further inquiries, please do not hesitate to contact us at iconmar@unimap.edu.my