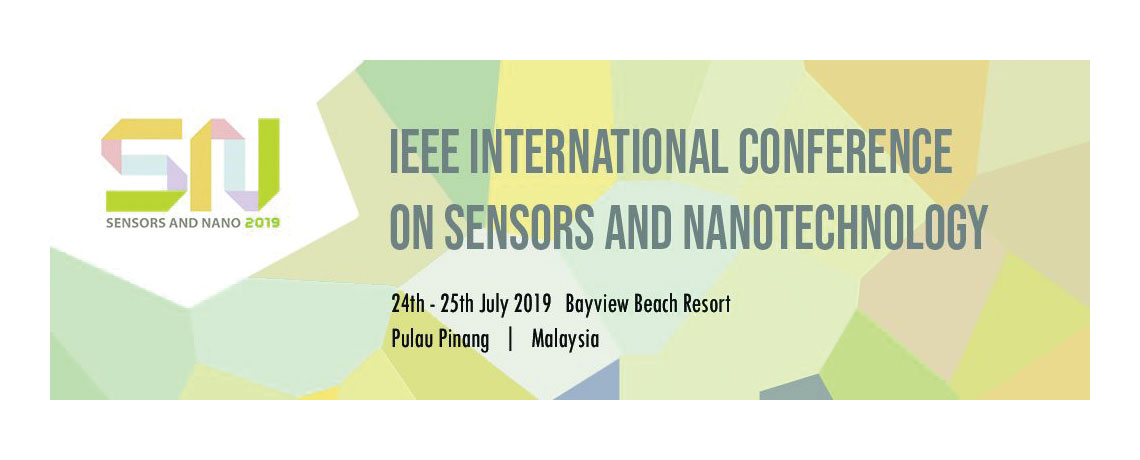 It is our great pleasure to announce that the IEEE Malaysia Section Sensors and Nanotechnology Joint Councils Chapter (SEN39/NANO42) will be organizing the IEEE International Conference on Sensors and Nanotechnology (SENSORS AND NANO 2019) on 24th and 25th July 2019, at Bayview Beach Resort, Penang, Malaysia. The conference provides a platform for presentation, discussion, and exchange of state-of-the art information including the latest research and development in sensors and nanotechnology related fields.
The topics, arranged into tracks, include but are not limited to:
NANO TRACK:
NT 1: Nanomaterials and Nanodevices
NT 2: Properties, Fabrication and Applications of Interest Materials
NT 3: Special Applications of Nanotechnology
NT 4: Nanofabrication, Nanostructures and Nanosystems
SENSORS TRACK:
ST 1: Sensor Materials and Architectures
ST 2: Emerging Sensor and Machine Learning Applications
ST 3: Internet of Things, Wireless Sensor Networks, Architectures and Applications
ST 4: Energy, Environment and Green Technology
All accepted papers will be published in the conference proceedings and will be recommended for publication in IEEE Xplore (Indexed by SCOPUS and The Conference Proceedings Citation Index (part of Web of Science)).
For more details, please visit our website: https://sensorsandnano2019.ieeemy.org